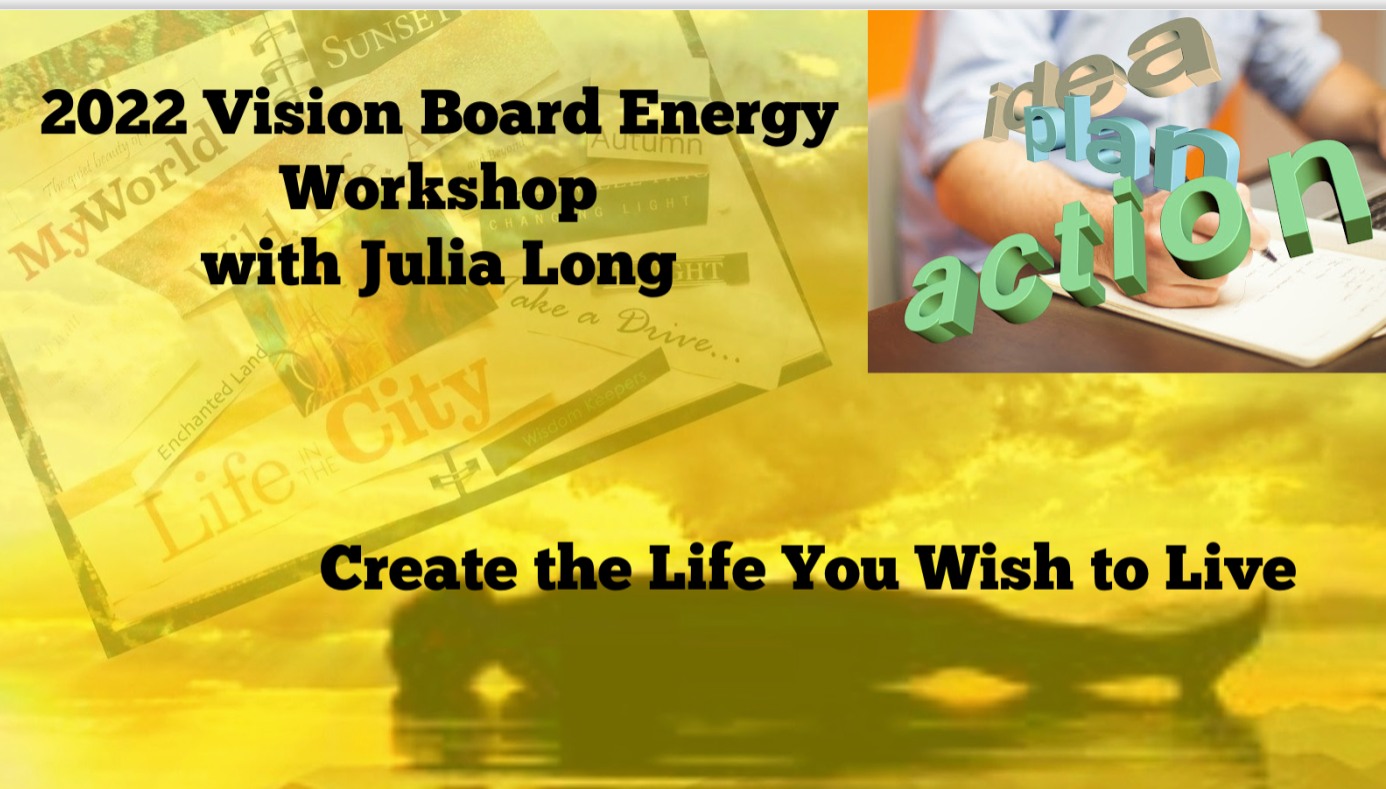 Create the Life you Wish to Live™ 

This workshop will guide participants in creating a VISION BOARD that will help guide their 2022. What do you want your 2022 to be?
DO NOT WASTE YOUR TIME AND RESERVE YOUR SPOT NOW HERE: https://bit.ly/33cOE69
A VISION BOARD is a collection of images, words, representations of what we wish to achieve and how we wish to live our life. It helps create self-awareness of what we desire. It plants the seeds to guide you towards your accomplishments.
This workshop will:
Introduce the Kundalini yoga practice for Prosperity. Prosperity does not only mean material wealth. It means to be wealthy in all aspects of life: health, love, happiness etc. Kundalini is the yoga of awareness, and we begin the workshop awakening our awareness.
Guide participants in meditation, self-reflection and the creation of a Vision Board for 2022
a visual representation of what they wish to achieve, using the energy cultivated.
Lead participants through a Classical Yoga Nidra Practice to "create the life they wish to live ™". Classical Yoga Nidra relaxes, rejuvenates and rebalances the mind, body and spirit, entering a deep state of relaxation and inner-awareness. Once in the optimal state of relaxed awareness we can visualize how we wish to live this life, planting the seeds to manifest.
Close with fine-tuning of the individual vision boards.
REGISTER EARLY and start collecting old magazines, markers, paints, art supplies you would like to use to create your masterpiece Vision Board; anything that speaks to you. We will have additional supplies on hand and 8½ x11 cardstock or half of a 22-x-28 Poster Board to help inspire you.
NOTE: There will also be an additional mid-year Workshop available for which you may register to fine-tune your Board, with additional Kundalini and meditation energy
YOUR INSTRUCTOR:
Julia (Dharma Gian Kaur) is an Advanced Sivananda Yoga Teacher, certified California College of Ayurveda (CCA) Yoga Nidra Teacher Trainer, and a Kundalini Yoga Teacher based in Ottawa, Canada. She has been teaching and providing CCA Yoga Nidra sessions in groups and privately for many years. She is currently the only Classically-based Yoga Nidra Teacher Trainer in Canada (CCA-YN) and CCA Yoga Nidra draws from a long lineage (Swami Sivananda included) of masters and teachings. She is also a certified Canadian Fitness Professional (CanFitPro). She has over 1000 hours of yoga training, including trauma-informed movement. She has 2 sons who are First Responders which spawned the creation of F.R.Y. First Responders Yoga, of which she is co-founder and co-creator of F.R.Y. the APP (available on Google Play and Apple Stores).Julia holds a Bachelor of Business Administration, a Bachelor of Laws and was a practicing lawyer. She is currently writing and publishing in various journals on topics of wellbeing.Julia is a Registered Yoga Alliance Instructor (RYT-500) and also a Yoga Alliance Continuing Education Provider (YACEP). Connect with her on LinkedIn.Julia has classed herself as a "mobile yoga provider" travelling to talk, teach and study.